【重要通知 Important Notice】
即日起蛋糕可在灆泰國餐廳訂購並領取。
預訂電話 +853 8793 4818。
Cakes can now be pre-ordered and picked up at NAAM Thai Restaurant.
For reservations, please call +853 8793 4818.
The Cake Shop
An irresistible array of homemade delicacies
The Cake Shop offers an extensive choice of pastries and other divinely decadent treats, all baked fresh on the premises.
Under the auspices of our pastry team, our much-loved offerings include Almond Tuilles, Chocolate Truffle Cake, homemade chocolates and freshly baked cookies. In addition to the expected baked treats of our Macau pastry shop, we also serve a selection of wines, a special cake created for each month, and custom cakes for celebrations.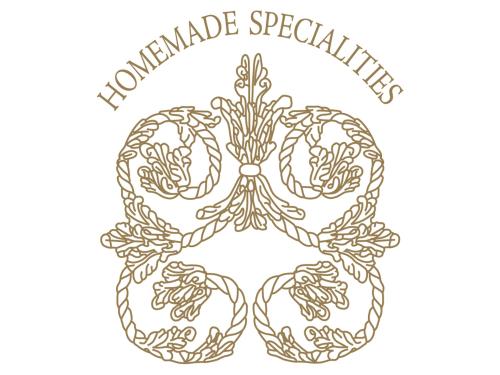 CUISINE
Desserts & Pastries
HOURS
12noon – 8pm
PHONE
+853 8793 3810